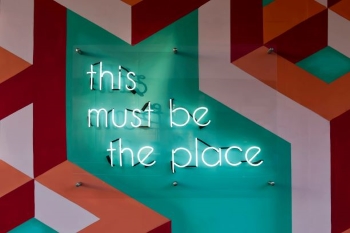 At the moment there are the following job openings:
Senior Full Stack Web Developer (80-100%)
Senior Full Stack Web Developer (80-100%)
Would you like to help shaping the digital transformation?

The Research Center for Digital Sustainability at the Institute of Computer Science is concerned with digital sustainability, open source software, open/linked data, artificial intelligence and public procurement. For practical transfer, the Research Center implements IT projects using open source software. To strengthen the team, the Research Unit with start-up character is looking for a
Senior Full Stack Web Developer (80%-100%)
We offer:
Projects with high social value
Responsible activities with great freedom of action
Helping to shape the Open Source world
Young, dynamic team
Workplace in the centre of Bern (Campus Engehalde)
Salary according to cantonal guidelines
Main areas of activity:
Management of a small team of student assistants
Technical coaching and knowledge transfer, training of new employees
Participation in the IT architecture and in the DevOps workflow
Conception and implementation of orders using modern web and mobile technologies
Willingness to get involved in further activities of the research centre
What we expect:
Completed apprenticeship in the field of computer science or business informatics (apprenticeship certificate with work experience, university of applied sciences, studies)
Full Stack Developer with very good knowledge of JavaScript/TypeScript, Angular, Node.js and a backend framework (e.g. Express.js, Nest.js, Sails.js)
Knowledge of Python, mobile technologies and Linux server administration desirable
Positioned personality, team player, good communication skills
High degree of initiative and independence
Very good knowledge of German, good knowledge of English
If you are interested, please send us your complete application documents (letter of motivation, CV including references, work and training certificates, etc.) and your salary expectations in electronic form by 30 March 2020 to fdn-jobs@inf.unibe.ch
If you have any questions regarding this position, please contact Dr. Jasmin Nussbaumer, Head of Projects: jasmin.nussbaumer@inf.unibe.ch
Student assistant for softwaredevelopement (40% - 50%)
Student assistant for software developement (40% - 50%)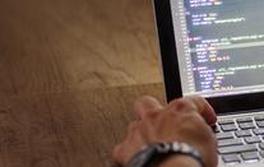 Enrolment at the University of Bern is mandatory.
We offer:
Exciting research and prototyping projects on web application development, data visualization, data crawling, linked data, machine learning etc.
Close cooperation with companies, federal administration, open source communities etc.
Versatile tasks and independent work, adapted to the course of study (examinations)
Very flexible working hours, team events, hackdays, free coffee and snacks ;)
Young and dynamic team
We expect very good knowledge in:
HTML, CSS and JavaScript
Relational databases (SQL)
At least one server programming language (Java, JavaScript, Python, PHP, Ruby etc.)
Spoken and written Germant
Ideally, you have knowledge in one or more of the following areas:
Object-oriented programming (MVC)
TypeScript, Node.js, Angular, NativeScript
Material Design, D3.js
Elasticsearch, Neo4j, MongoDB
Git, Docker, Linux Server Admin
We are happy to receive your application (letter of motivation, CV, grades ) to fdn-jobs@inf.unibe.ch.